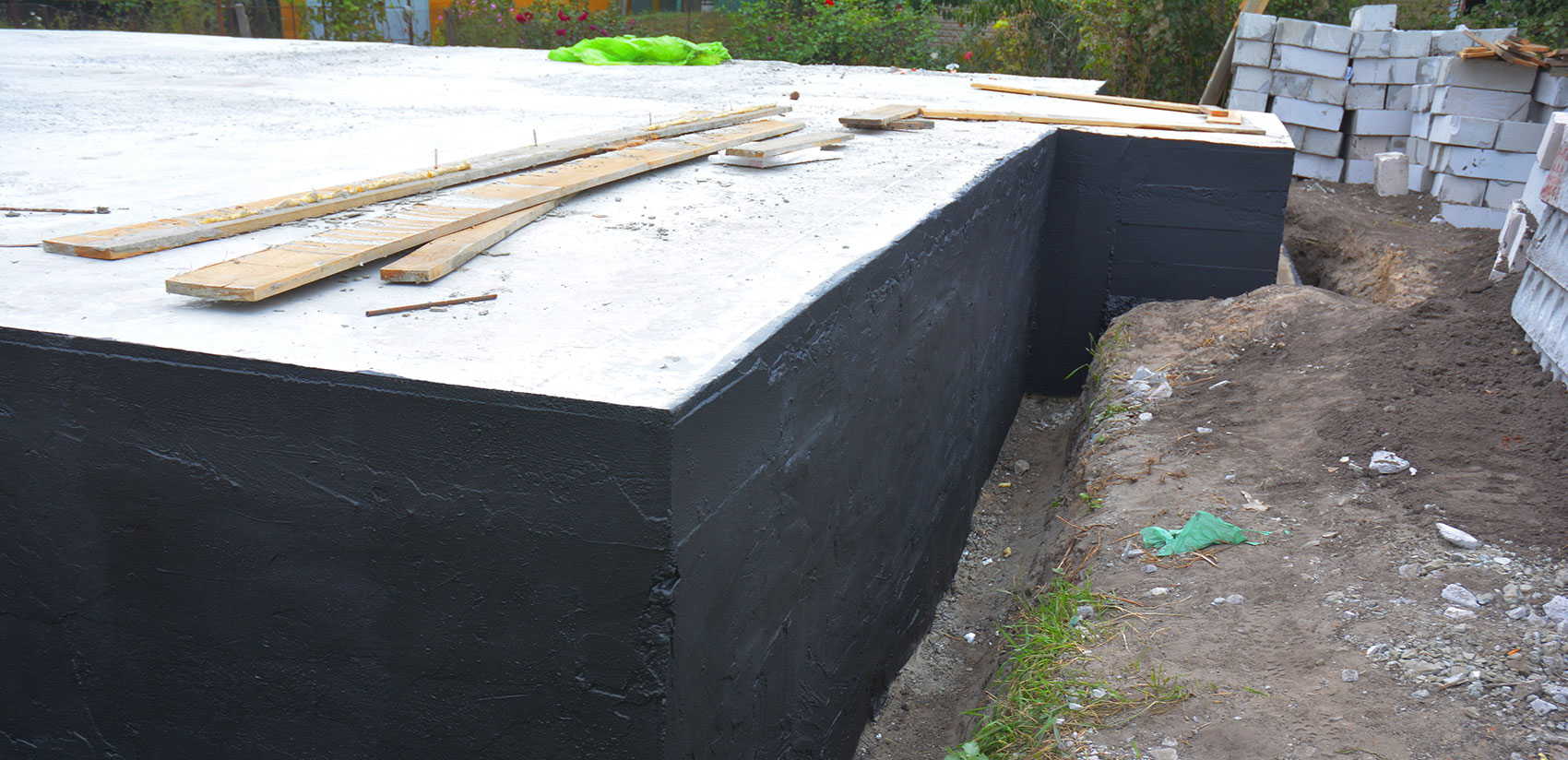 How far down do we need to go to find stable soil?
If the best plan of action includes installing helical piles with foundation underpinning brackets, they need to extend downward beneath your home until we reach a competent strata. This distance varies widely from one project to the next. The number of pile sections that are required to reach the ideal depth will be an important factor in determining the cost of your foundation repair.
We customize each foundation repair system we install to alleviate the specific problems related to your specific situation, be it a settling foundation, bowing basement wall, settling concrete slab, or sloping floor. Foundation repair solutions differ in cost, based on the problem encountered and the solution that is required. The cost will also vary depending on the requirements of the repair and the preparation activity that must be completed in order to facilitate the repair. As an example, the amount of excavation necessary to reach the bottom of the existing foundation can help determine the cost of a foundation settlement repair.
Choosing BL Bennett Construction to repair your foundation…
Rest assured that BL Bennett Construction will custom design a repair system that will eliminate your foundation difficulties in the most cost-effective manner possible. We never start out pricing high, and then giving discounts to convince you that you're getting a "fantastic" deal. Your time is too valuable to be wasted with artificial negotiating!
Foundation repair costs can vary, depending on the severity of the problem and the method of repair chosen. However, you know that when you select BL Bennett Construction to repair your foundation, you are getting the best price possible to repair your foundation and restore the integrity of your home. Our prices are always competitive!
Each person on the BL Bennett team has the training required to accurately assess your foundation problem and create a customized repair system that will give you the results you need without adding cost-prohibitive "overkill" elements. Your technician will estimate the cost of your repair using data from our approved and published price sheet, so you know that everyone, including you, is being charged the same fair price! Meet with one of our experts for a foundation repair quote…contact us by phone or e-mail today to schedule an appointment!
Foundation repair – a safe investment that pays for itself!
When you make the decision to repair your foundation, you know you are making a wise financial decision. An intact foundation is crucial to the resale value of your home. Most people move at least once during their adult life, meaning that they will end up selling a home. Buyers are very hesitant to buy a home with a structural defect. If they decide to purchase a compromised home at all, they certainly will not offer the full price for it. The Real Estate Seller Disclosure Act requires that all sellers disclose any foundation problems to potential home buyers. Most realtors say that they have seen discounts to a home with structural defects of up to 10 to 20% before a buyer is found. In today's buyer's market, can you afford to give someone a reason to walk away from your house? Will another buyer express an interest? In the long run, not fixing your foundation is going to cost you much more money than repairing it! Make sure you get the maximum offer on your home by investing in a sound foundation.
Why Choose BL Bennett Construction?
When you choose the knowledgeable team at BL Bennett Construction to repair your foundation, you are making a decision that will ensure that your foundation is bolstered with the highest quality products, designed by the most talented and expertly trained engineers. Our firm's mission is to guarantee you products that will repair your foundation permanently while we provide you with superior customer service at every step along the way. We're certain that you will be impressed with our staff, our systems and our prices. We assure you that you'll get what you need…at a price you can afford.
We offer free estimates and inspections to every potential client having foundation problems!
BL Bennett Construction would like to send one of our experts to your home to help you identify the exact nature of your foundation problem and assist you in deciding what the best foundation repair option is for your individual situation. Each of our staff members are fully trained. We have the utmost confidence in their highly competent and professional service.
Call or email us today for a FREE inspection and estimate for resolving the foundation problem in your home. Once we work together to decide which foundation repair option will best answer the needs of your home, your representative will complete a proposal and name a price for the repair. We work with you to ensure that your home is truly safe and secure!