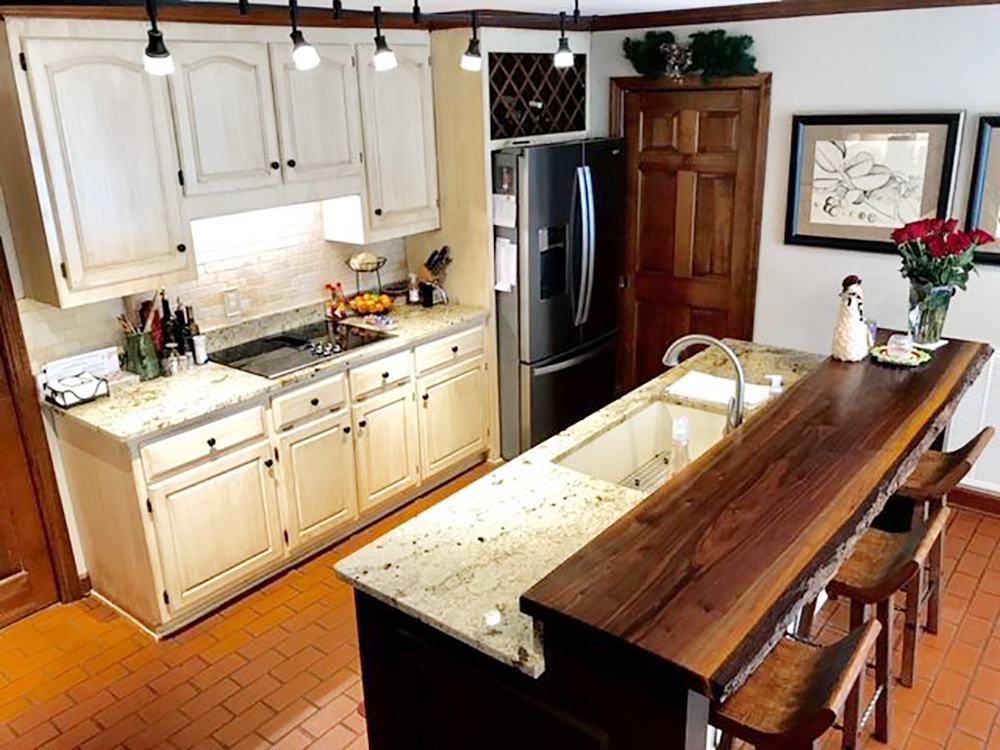 Over the years, the kitchen has gained popularity as the central, most important room in any home. It enjoys round the clock patronage. Starting from a very early morning breakfast to a late-night snack. The kitchen is a loyal witness to any drama in life. Whether preparing an important meal for family or friends, surprising a loved one on a special occasion or making a special dinner for the grandchildren, the kitchen is always there.
So, when it comes to planning for a kitchen remodeling project, there are a lot of things to consider so that it will become a room where everybody will feel comfortable and welcome.
At B. L. Bennett, Inc., we want your remodeled kitchen to be a perfect combination of good looks and effective functionality. A kitchen remodel can take on so many forms of style, materials and color. Let us be your partners in deciding what will work best for you.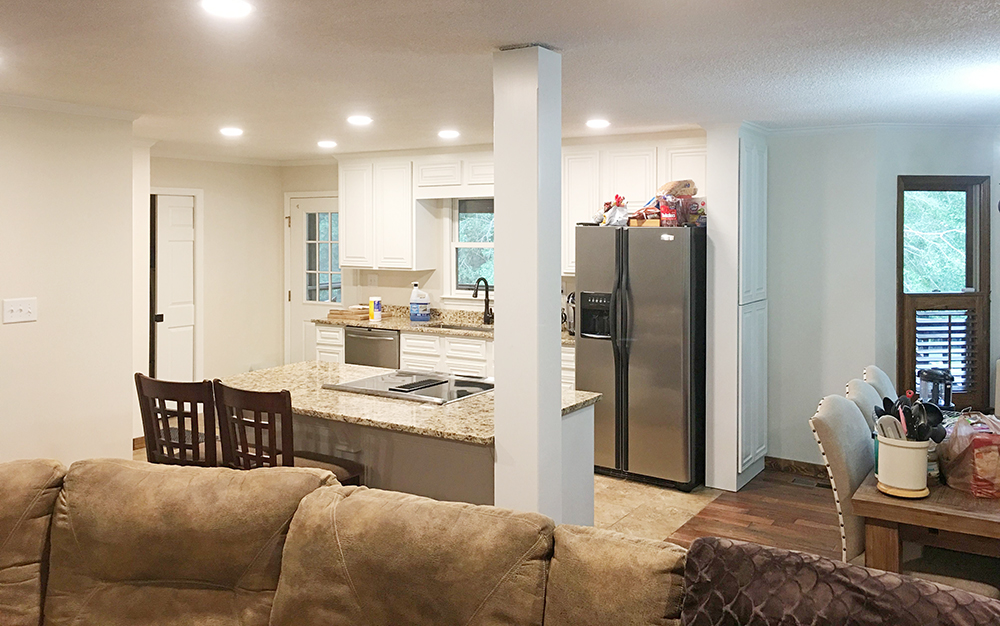 The picture on the top of this page prominently features a solid timber Walnut island bar top with a live edge (bark) to complement the highlights in the custom glazed cabinets and modern appliances in this French Country style Macon kitchen.
And the picture immediately above this section shows a remodeled kitchen with an open floor plan where we removed load bearing walls to open the living and dining rooms to the kitchen and added an island with new modern appliances and granite countertops. The kitchen features a ceramic tile floor that is surrounded by the hardwood floors of the other rooms.
In the picture that follows, you will find another classic traditional style of kitchen remodeling project. Notice the open floor plan craftsman style kitchen featuring a Heart Pine bar top on the island that complements the Heart Pine flooring with inset ceramic tiles. This kitchen also includes a large copper exhaust vent hood above an oversized range, and plenty of granite counter space.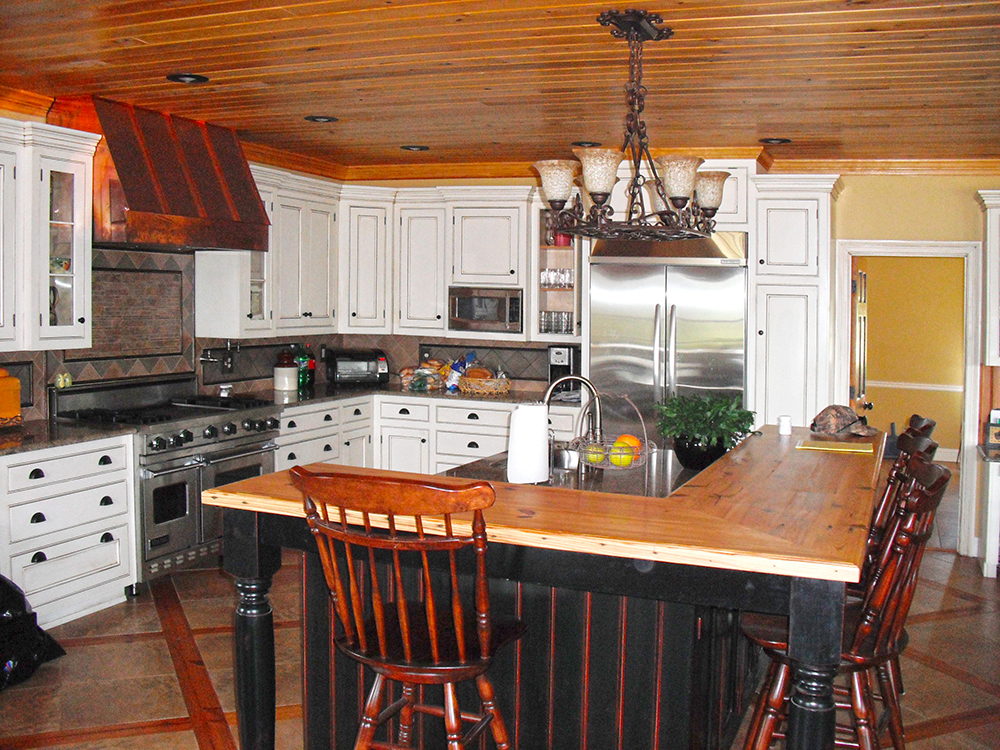 Kitchen remodeling is one of the biggest and most important changes in every home. It reflects the homeowner's dreams, needs, style, and wishes. The perfect kitchen remodel project has a well-balanced design,so it fits everyday usage.
Contact B. L. Bennett, Inc. today so that we can schedule an appointment to help make your Kitchen Remodeling dreams come true.