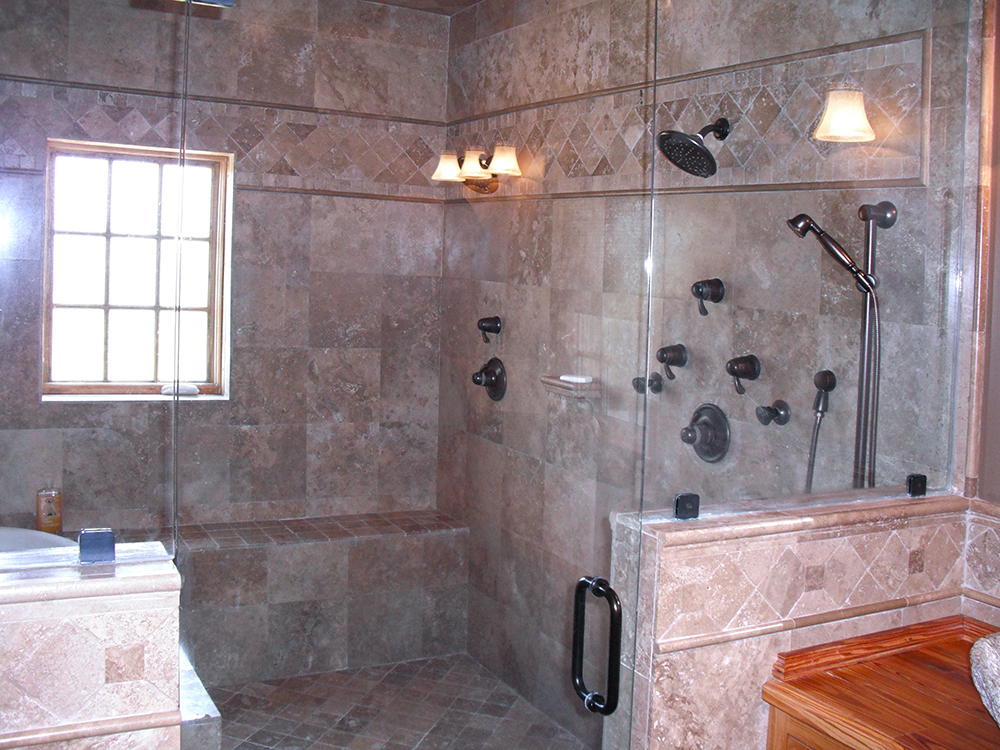 Over the years, the bathroom, and especially the master bathroom,
has changed from a necessary functional room to a space to relax and destress from the rigors of life. It provides the much needed quite time,
whether it's a hot shower in the morning where you think about the day ahead, or a peaceful warm soaking bath at the end of the day to wash away the day's problems, a bathroom with custom finishes matched to your
specific tastes provides for your needs.
So, when it comes to planning for a bathroom remodeling project, there are a lot of things to consider so that it will become your private retreat.
At B. L. Bennett, Inc., we want your remodeled bathroom to be a perfect combination of good looks and effective functionality. A bathroom remodel, large or small, can take on many forms of style, materials and color. Let us be your partners in deciding what will work best for you.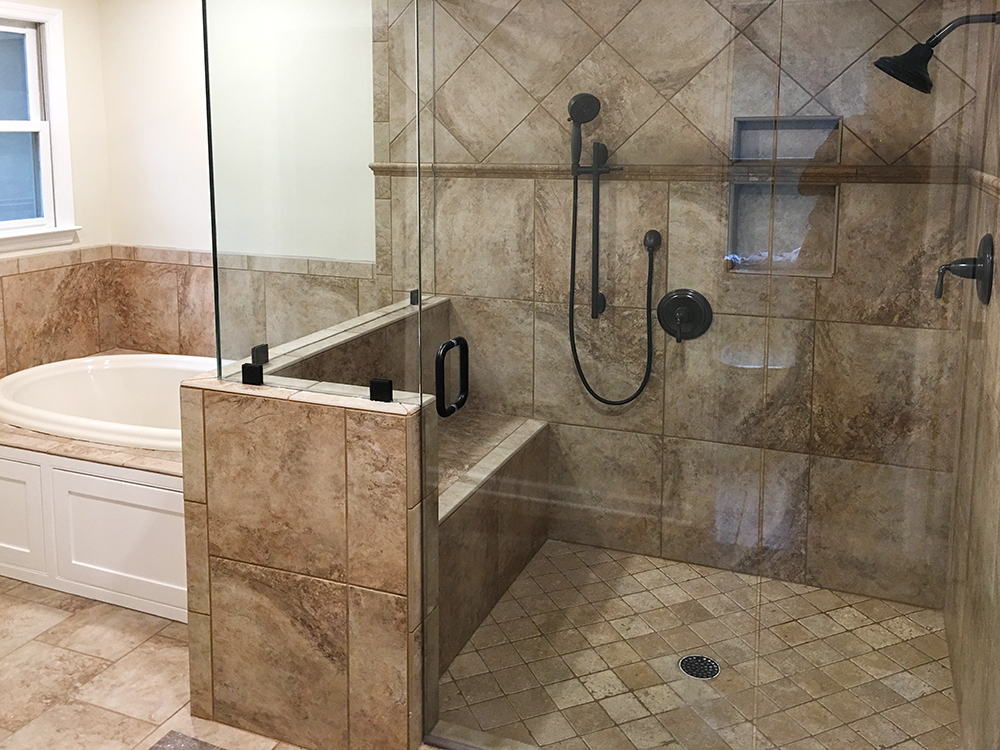 The picture on the top of this pageis a Master Bath thatfeatures a wet area that includes both the soaker tub and the large spa shower with full body jet sprays and a large bench seat, all within a fully tiled space.The wet area is large enough to include a window that's out of the wet zone. Outside the wet area is a Heart Pine counter topthat holds two stone vessel type sinks.
And the picture immediately above this section showsa remodeled Master Bathwith alarge tiled shower with a traditional shower head and a second hand held shower head beside the large shower seat, all enclosed with frameless glass panels.Directly behind the shower is a traditional jetted soaker tub that includes a matching tile surround.All fixtures are Dark Bronze.
In the picture that follows, you will find another popularstyle of a Master Bathroomremodeling project. Notice theaccessible curbless entry to the shower, yet the shower is still partially enclosed by a tile wall, providing a zero-barrierentry shower that's popular now with our aging in place customers.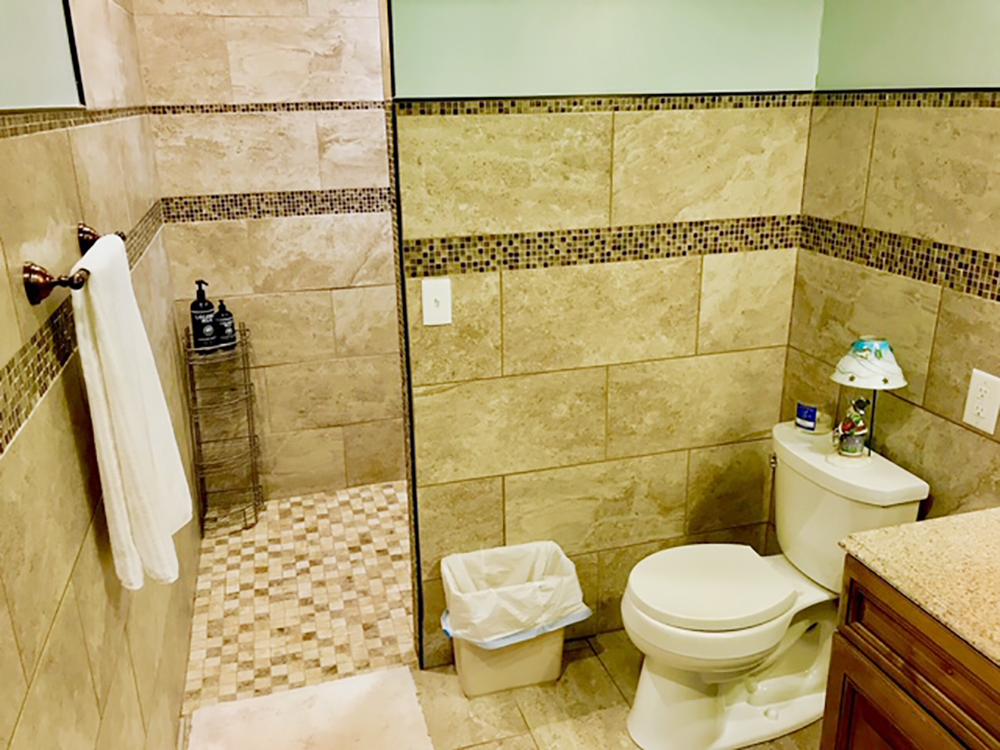 Bathroomremodeling is one of the most popularimprovementshomeowners make. It takes a space with usually dated finishes and transforms it by blending good layoutdesignand modern finishes to create a relaxing private escape place.
Contact  B. L. Bennett, Inc. today so that we can schedule an appointment to help make your BathroomRemodeling dreams come true.